Notice Of Potential Hazards
We specialise in dealing with these notices
Notice of potential hazards may be issued by Registered Electrical Contractors (REC) who carry out installation works. If a potential hazard is observed the REC has an obligation to inform the electricity consumer of any immediate or potential hazard. It is important to note that any potential hazard may not necessarily be associated with the REC's contract of works. 
Once observed, if the electricity consumer or REC is not in a position to rectify the hazard immediately, the REC should then issue a notice of potential hazard or NoHz as it is also known. Within the NoHz the associated National Rules for Electrical Installations must be listed as well as the ET101 rule breach number(s), and a brief description of each applicable hazard. The original or White Copy of the NoHz is then given to the person responsible for the Electrical Installation (electricity consumer) and the carbon copy or Yellow Copy of the NoHz should be posted to Safe Electric. This should be done immediately  or no later than two working days from the date of issue. The third or Blue Copy of the NoHz is retained by the REC. When Safe Electric receive their copy they then contact the electricity customer advising them of the hazards and recommended course of action. Where deemed necessary, Safe Electric can escalate the issue and will send a copy of the NoHz to the HSA.
Common issues seen on Notice of Potential Hazards report:
Electric showers issues

Immersion issues

Bathroom electrical design issues

Socket – Phone point – TV point – Internet point issues

Data cabling and CAT 5/6 cabling for home office issues

External security lighting issues

Garden light issues

Electrical issues with new extensions

Issues with central heating electrics

Fuse board issues

Fire alarm issues

Burglar alarm issues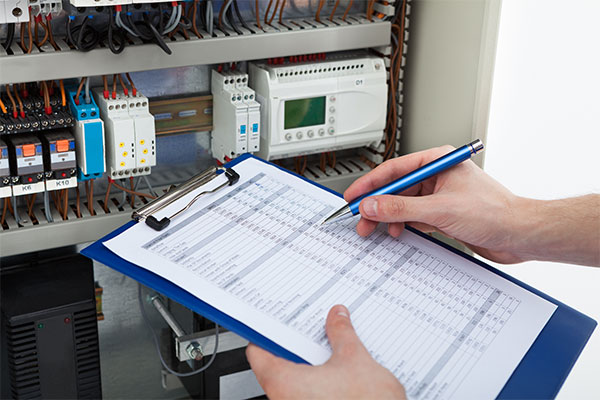 Inspection of report to assess issues listed
A competitive quote to address each issue
Timely repair of all issues listed
Peace of mind that your electrics are safe for you and your family.
Our team can also carry out periodic inspections where required, (insurance reasons etc.)
Call us today on
087 2430171.
We will assure you receive a competitive quotation, with great value for money on a quality service.
We are available from 8am – 10pm daily
Contact Us Today for a Free Quote