What Is Temperature Controlled Area Lighting?
Refrigerated temperature controlled areas including walk-in freezers, makes up nearly 50% of the yearly electricity cost in an average supermarket. Of significance, the Department of the Environment in the U.K. has estimated that a supermarket can save roughly 2.0 TWh/yr by making the switch to a LED illuminated refrigeration system. Importantly, not only do LED systems save a commercial enterprise money on electricity costs but it also ensures a bright and safe working environment. In addition to this, it also provides comfort by reducing glare.
Following on from this, there are many factors to consider when choosing what LED system to install as your temperature controlled area lighting solution. When you consider your needs and preferences, there are various options available to you to incorporate LEDs into your refrigeration spaces.
Generally speaking, temperature controlled areas are difficult to work in. More so, they are usually busy places with limited access and needing to be very well kept. Crucially, they are also energy-intensive and consequently expensive to operate and maintain.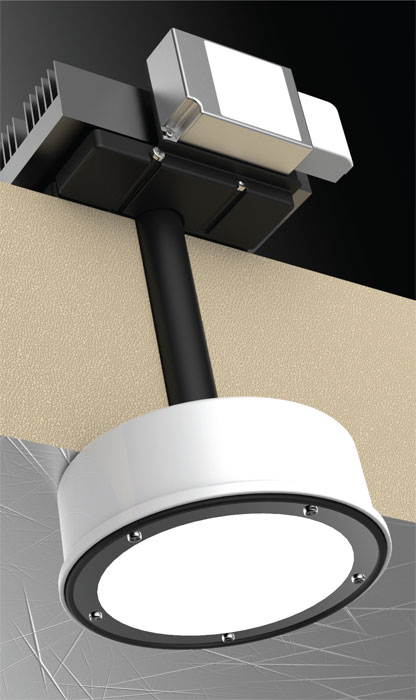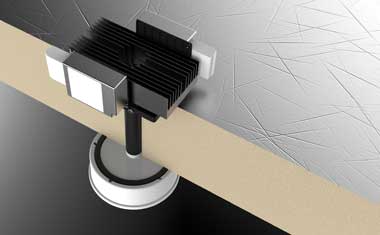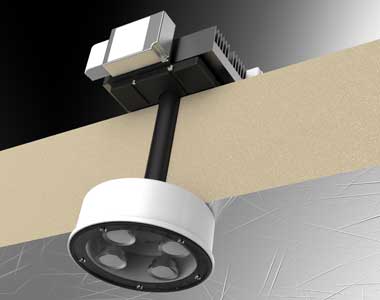 What's New About The System We Install?
Powerwise Electrical installs LED's that use a revolutionary unique heat pipe system that channels the operational heat out through the ceiling of the temperature controlled area. Furthermore, because the heat never enters the cold store, there is no requirement to extract it. This in turn saves energy and money.
The actual fitting of the LED system is carried out with the least possible disturbance. It involves no additional brackets or chains. It is an all-in-one system whereby the system that transfers the heat and power through the ceiling panels also serves as the mounting system.
Another major benefit of this revolutionary temperature controlled area lighting design is that it comprises an adjustable collar. This allows the unit to be fitted to various panel thicknesses, from 50mm up to 200mm so no matter what your insulated panel thickness it can be accommodated.
What Are The Benefits?
Operational Life of up to 75,000 hours

Compact physical size – Less intrusive (Can be recessed if required)

Extracts heat using heat pipe technology – decreases energy costs and increases efficiency

Single System that :-

Mounts the fitting to the ceiling

Carry electrical supply to the LED

Channel heat away from the LED

All drivers and controls are external to the cold area – improves life and accessibility

Sealed to prevent condensation and icing
Contact Powerwise Electrical today on 087-2430171 or through our contact form.